Science Center of Iowa Preschool
Preschool sets the stage for 3- and 4-year-olds to make dynamic discoveries in the world that surrounds them, using all the incredible resources the Science Center of Iowa has to offer. Your little learners will flourish in an environment that inspires the whole child with hands-on learning designed especially for them!
View 2022-2023 SCI Preschool School Year Calendar
View 2023-2024 Class Schedule & Tuition Chart
View the SCI Preschool Handbook
What sets the SCI Preschool apart?
The SCI Preschool is NAEYC-accredited. We are accredited by the National Association for the Education of Young Children (NAEYC), which administers the largest and most widely recognized accreditation system for early childhood education, www.naeyc.org
Curriculum engages the whole child. Our classrooms use the Creative Curriculum, offering activities that support physical, language, literacy and math development. Topics are delivered through The Project Approach, where children are fully immersed in a topic of their interest for an extended period. They ask questions, develop experiments, take field site visits and talk with experts with the support of our teachers.
We have exceptional educators. SCI upholds exceptional standards that value teachers with higher education experience. Students are taught by certified early childhood educators who continue to participate in professional development so they can provide the highest-quality care and education.
Preschool families are part of the SCI family. Your family will benefit from the link between SCI and the Preschool. Membership provides an opportunity to continue the STEM experience into your family time through visits to SCI and participation in early childhood programs, camps and family education nights.
We keep you connected to the classroom. The SCI Preschool has a closed Facebook group where parents can see photos of happenings in their child's class throughout the week and receive reminders about upcoming events. We also use a communication app to connect you directly to the classroom teacher.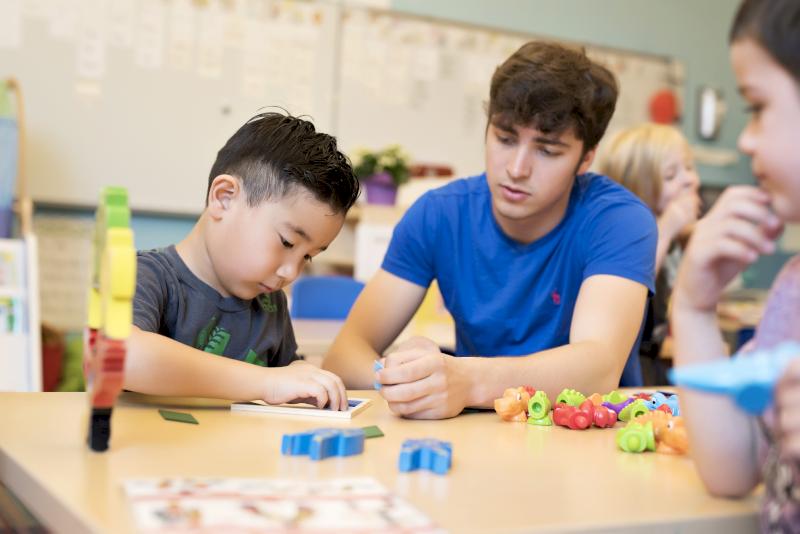 Enrollment
The school year runs September through May. Any child meeting these criteria is eligible for enrollment:
3 or 4 years old on or before September 15
Completed all required forms
Families must be SCI Members while the child attends preschool
To place your child on the enrollment list, complete the Preschool Waiting List Application or call (515) 274-6868 ext. 239 to schedule a visit. Enrollment requests are filed in the order received, and eligible families are notified starting in the January prior to the eligible school year.
Please use the following link to be added to the Preschool Waiting List.
Summer Care
Full-day preschool is offered during the summer, and current students get priority enrollment. Summer care includes additional programming, such as field trips and water experiences.
Summer camps are available. Visit www.sciowa.org/camps for more information.